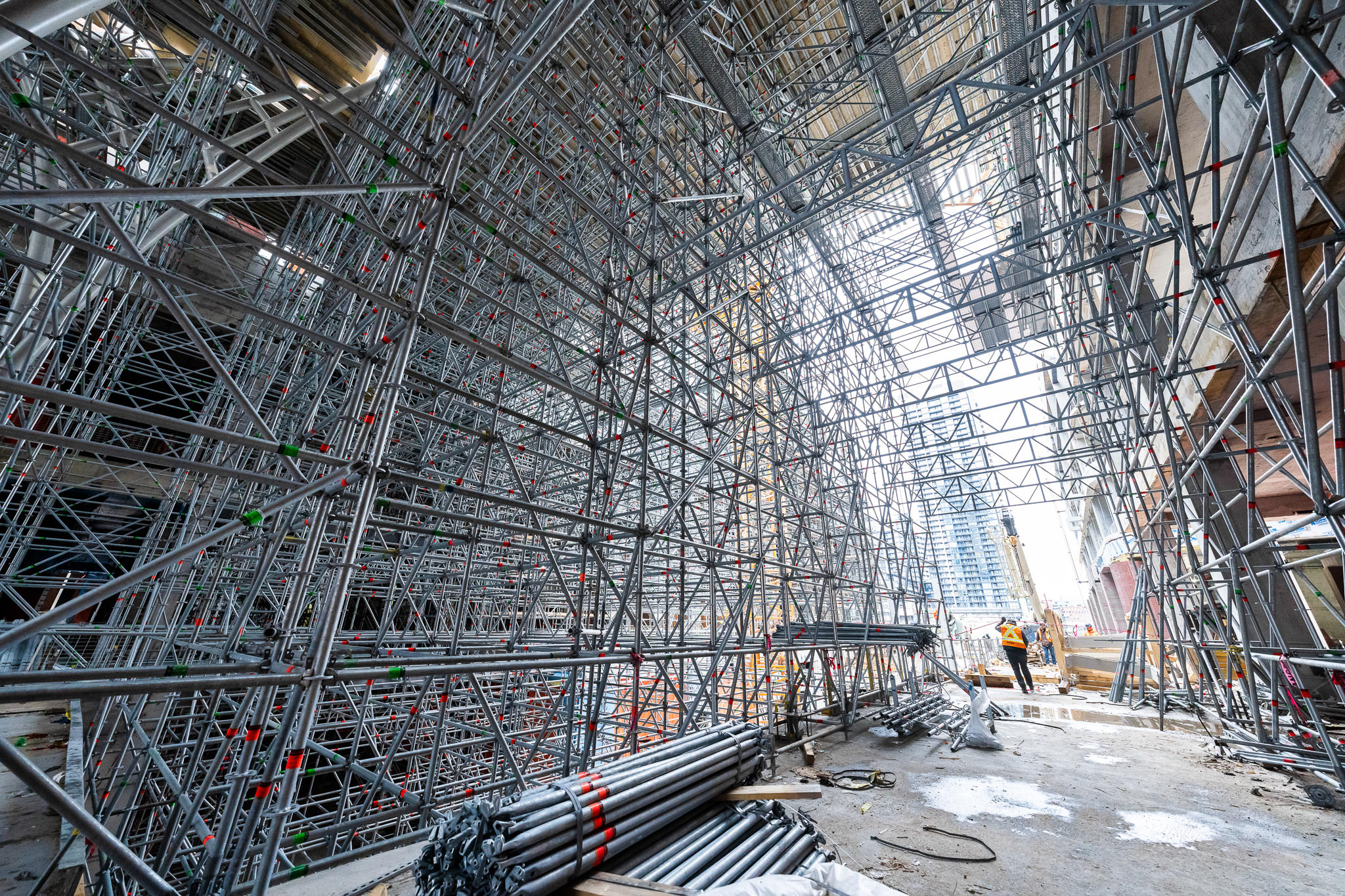 Join Us
By joining the AAC you will ensure that you stay up to date on the latest issues affecting our industry.
The AAC has an active government relations program. We monitor for issues that affect and threaten our Members, and we advocate for policy changes directly with decision makers at Queen's Park.
As part of your membership you will begin to receive monthly electronic newsletters updating you on the Association's activities. You will also start receiving a copy of our printed magazine, Access Canada, and will be invited to participate in our regular industry meetings.
Membership Benefits
What does an AAC membership get you?
Get a seat at the table. The AAC is the voice of the sector with government, regulatory bodies, and industry partners. This includes regular interactions with the Ministry of Labour, Immigration, Training, and Skills Development (MLITSD) and leading the Infrastructure Health & Safety Association (IHSA)'s Scaffold and Access Equipment Sector Labour-Management Health & Safety Committee.
Gain influence across North America. The AAC collaborates with all provinces across Canada and its American counterpart, the Scaffold & Access Industry Association (SAIA), to leverage shared values and strengthen partnerships.
Lead the industry. The AAC finds solutions to health and safety issues while promoting industry best practices for members, including through committees on scaffolding, mast climbing platforms, Mobile Elevated Work Platforms (MEWPs), fall protection, and suspended access.
Build your network. The AAC offers networking opportunities with other members, associations, and industry partners. Meetings are held in Toronto, usually twice a year.
Increase your visibility. The AAC's sponsorship package provides advertising opportunities to put your company front and centre with industry leaders that matter to you.
Stay informed. Regular association newsletters keep you up-to-date on the AAC's activities and industry news and developments.
Membership Fees
The annual cost is very reasonable, but the cost of not knowing or not being able to influence on behalf of your industry or employer, could be considerable.
How to Join
The AAC has several membership categories; you would select the one which matches your business or interest, fill out the membership form below or download the form and mail it in with an attached cheque to the current treasurer.
Please download the Membership Application and fill in the information and mail it to the Treasurer with your payment. If you have any questions, please E-mail to [email protected]